Les Mills Asia Pacific (LMAP): How many programs you have trained in, and what programs are those?
My first program was SH'BAM®. It wasn't actually my program of choice but I joined the Initial Module Training (IMT) because there were not enough participants to have the module I wanted delivered in our remote area. My first coach and gym owner in Cirebon (Indonesia) asked me to join the training because they wanted to hold a Les Mills license in my area, so I did.
LMAP: What inspired you to become a Les Mills Instructor?
I've been doing sports since the age of seven. In Cirebon, there were not many sports facilities for young children, only dance and aerobic classes. In grades 6 to 12, I joined the basketball team at my school and then played for the Cirebon regional team. During those times, I also liked to participate in aerobics and low impact exercise with my aunty (in my family, my dad and twin brothers like sports, but not my mum). When I was in college and university I found Les Mills; the first BODYPUMP® class I joined was in San Jose, California (USA). Before that, my college was in Malaysia, and at that time, I took yoga and Pilates.
I came back to Indonesia in 2003 and got married in 2007. A gym with Les Mills programs opened in Cirebon, and because I knew and loved the Les Mills classes, and the fact that the Mills family could inspire people in this world to create a healthy environment, it appealed to me.
At that point in time, my mum was sick due to high triglycerides and cholesterol. But once she started eating selected foods, all her blood test results became good. Somehow, she still felt unbalanced and dizzy, to which the doctor said she needed to exercise. She was 56 years of age when she joined the gym and started doing Les Mills classes. Today, she's 65 years old, joins a minimum five classes a week and is feeling really fit now. It is my passion to help people live a healthy lifestyle, because I do think it's the best way to have a happy mind and positive vibes in life.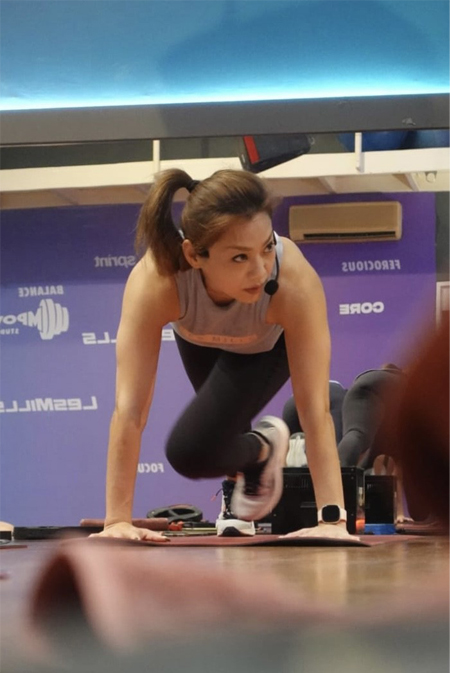 LMAP: How do you juggle between being a mum, working a full-time job and being an instructor?
In 2016, I started my own gym. At this point in time, my eldest child was 11 years old, so being an Instructor didn't disrupt the children because they already knew that their mummy exercised every day. I've always worked other jobs and taught classes in the afternoons and evenings.
To carry out my role as a mum and Instructor, and to continue becoming a positive role model for my teenage children, I focus on three elements:
Discipline: requires time management to juggle housework, my official job, and the demands of being an Instructor
Consistency: to carry out all my duties to the best of my ability
Encouragement: to provide positivity and motivate people around me to live a healthy lifestyle.
LMAP: Has your journey inspired your kids to follow your active lifestyle?
Yes, of course. My kids have been active their whole life so far. They participate in many sports and activities such as ballet, dance, swimming, futsal and taekwondo. Then, after elementary school, they started Les Mills classes. Today, my family and I exercise five times a week.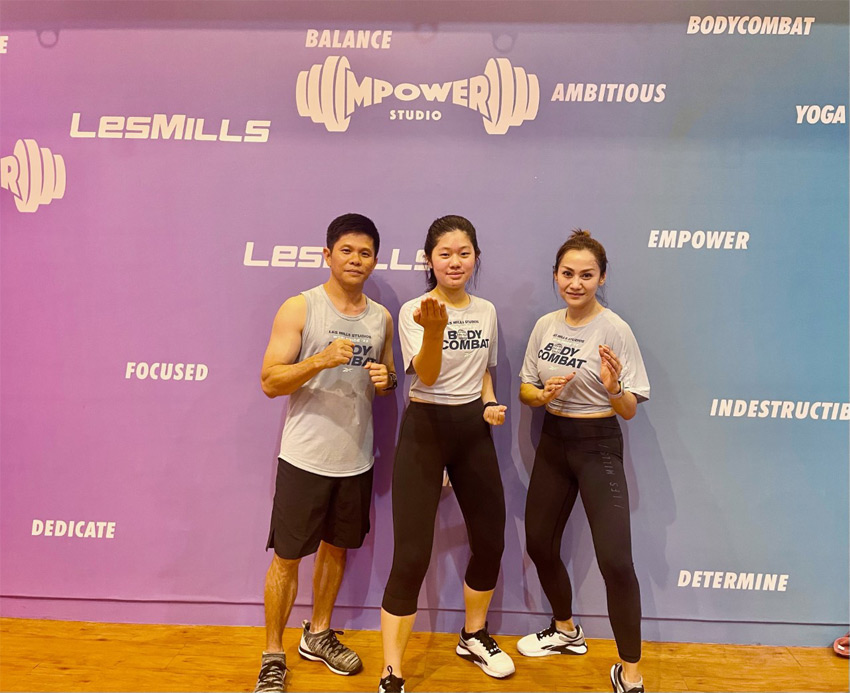 LMAP: How has being a mother made a difference in your career as a Les Mills Instructor?
Encouraging people to become Instructors is one of my passions because I want everyone to live healthily, and I want to help the younger generation to adopt exercise as a daily habit. Being an Instructor is fun for me, and a way to relax and release any work-related or other stress. It is my passion to make people fitter and to help them create a healthier future.
To follow Dian on social media, find @dianmpb or @mpowerstudiocrb on Instagram.
NEWS BY TOPIC
Follow
Les Mills Asia Pacific