RESEARCH CONFIRMS GROUP FITNESS HELPS ATTRACT & RETAIN MEMBERS
HOW GROUP FITNESS CAN BOOST YOUR BUSINESS
MORE MEMBERS
6/10 members say a club's group fitness timetable influences their decision to join.
MORE ENGAGEMENT
Over 85% of group exercise participants visit their Club at least twice a week.
MORE REFERRALS
95% of members who do Les Mills classes would recommend them to others.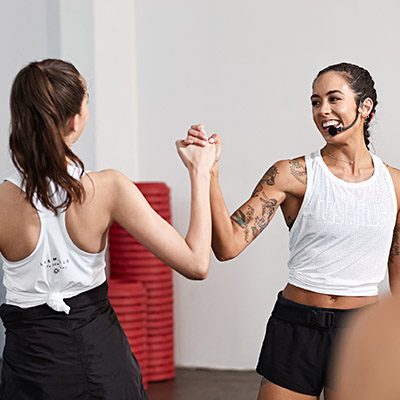 THE LES MILLS EXPERIENCE
Group fitness programming tailored to your membership
Rockstar Instructors who consistently deliver fun, safe and effective workouts
New music and choreography every 3 months
Ongoing support from a dedicated business partnership manager
Science-backed programs created by researchers, doctors and sports scientists
Integrated online video workout option to keep members motivated between visits
WHY PARTNER WITH LES MILLS?
LES MILLS FITNESS PROGRAMS ARE LICENSED BY OVER 20,000 CLUB PARTNERS IN 100 COUNTRIES

There's no quicker or easier way to implement workouts that are designed by professionals and backed by science.
 
IMPROVE ATTENDANCE, IMPROVE PROFITABILITY
LES MILLS classes have 100% more attendance
than the industry average
LES MILLS members are three times more likely
to refer new members to their Club

YOUR ONE-STOP SHOP FOR GROUP FITNESS
A partnership with Les Mills Asia Pacific includes a full customer support package and ongoing support, so you and your members maximise the benefits from this world-class group fitness offering.
We offered LES MILLS On Demand to our members across the YMCA NSW during the lockdown. We were surprised to see a large number of men signing up for the platform - nearly one in three subscribers were male! It was great to see that Les Mills attracted a wide range of members, and we look forward to seeing how this reflects our live class demographic mix once we fully reopen.
YMCA NSW, NSW, Australia
Without a doubt, Les Mills has been a major part of our success. Today we've got seven Les Mills programs and we've always been really well supported by the business.
Tahoe Mountain Fitness
Les Mills programs offer our members a variety in scientifically-based workouts with great music, and we provide the best group fitness equipment – Les Mills SMART TECH™ – to enhance efficiency and ease. Combined with our passionate instructors, Les Mills group fitness classes provide enjoyment and consistency to help our members achieve their fitness goals.
World Gym North Lakes, Queensland, Australia
❮
❯
POWER UP YOUR MARKETING
Access to 3,000+ marketing resources including ready-made, professionally designed branding, campaign and promotional materials
Ready-to-use web and social assets
Customisable materials
Ongoing support from our marketing team
QUESTIONS?
SPEAK TO A LOCAL BUSINESS PARTNERSHIP MANAGER
LES MILLS MAKES IT
SIMPLER TO ACHIEVE SUCCESS
We're all about creating a fitter planet. One way we do this is to help more people fall in love with your club. Our unique partnership approach takes all the hard work of running group fitness, so you can set your business up for incredible success.
 
Knowledgeable Business Partnership Managers and a full toolkit of resources help your business deliver a knockout group fitness experience.
Every Les Mills workout is researched, designed and rigorously tested by a global team of experts to deliver the results members demand.
Access over 3,000 resources to drive the popularity of Les Mills Group Fitness class in your facility.
---
EVERY GROUP FITNESS SOLUTION STARTS WITH A GOAL
WHAT'S YOURS?
Member retention is a challenge. Acquiring new members to offset drop offs isn't always the answer.
Truly understanding the member acquisition challenge starts with some often overlooked basics.
Your club segment has special challenges. Explore strategies tailored for your type of club.
Do you struggle to remain competitive? Staying ahead of the game starts with a few key insights.
CONNECT WITH US
Whatever your goal, Les Mills programs can help you grow your business by increasing engagement, attracting new members and retaining existing ones. And when you partner with Les Mills Asia Pacific, we'll support you towards achieving your goals. We do this by providing professionally produced marketing materials, resources, education for Group Fitness Managers, and lots more!

To find out more, simply complete this form and our local Business Partnership Manage will reach out to you.
LES MILLS ASIA PACIFIC IS HERE TO HELP YOUR MEMBERS FALL IN LOVE WITH YOUR CLUB THROUGH GROUP FITNESS
You can provide the world's most popular group fitness programs in your club.
 
SUPPORT YOUR MEMBERS WITH
LES MILLS ON DEMAND
In response to COVID-19, populations all over the world have discovered the benefits of at-home workouts. Today, Clubs need an online offering to support those members who are still hesitant or unable to physically return to your Club.

LES MILLS On Demand is a turnkey solution to engage those members and keep them connected to your Club. Plus as a LES MILLS On Demand Affiliate you can revenue share for every member who signs up.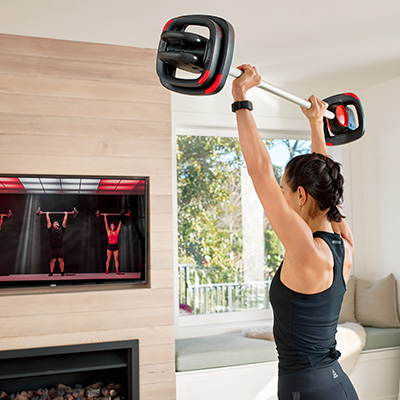 JOIN OUR AFFILIATE PROGRAM
Boost your club's revenue with the LES MILLS On Demand Affiliate Program
Protect your patch from other online fitness options by providing your own
Integrate LES MILLS On Demand as an online option for your members
Re-engage lapsed members and unconverted prospects
Improve retention by improving results for low-attendance members