CKH: Hello everyone, my name is 'Chua Ka Hui' but people know me as 'Chua'. Besides being a full-time freelance Instructor, I'm also a mother of two children. I started my fitness journey with Les Mills in 2013, and have been teaching for almost nine years now. I am trained in five programs: BODYCOMBAT®, BODYATTACK®, BODYPUMP®, LES MILLS CORE® and LES MILLS GRIT®.
My WHY for teaching, is all about creating communities and experiences that take members outside their day-to-day life for an hour or so. Fitness has allowed me to cultivate some of the most valued relationships, and I just love that my classes can be that for someone else.
Les Mills Asia Pacific (LMAP): What inspired you to become an instructor?
Chau Ka Hui (CKH): I've loved sports ever since I was a child. I remember when I first discovered BODYATTACK, I was fascinated by its combination of movements, strength exercises, and music. The designated moves are so fun, exciting, energetic and cool. Also, those movements were similar to the exercises I'd done back at school, so I knew very quickly that I'd found something I loved!
LMAP: What do you love most about being a Les Mills Instructor?
CKH: I'm not naturally good at expressing myself, but being an Instructor has taught me how to connect with different people in different classes. I've also learned how to deliver the program essence and its benefits in front of groups of people.
Being trained in multiple programs is excellent! Every program I've learned, has enhanced and expanded my knowledge, and I really love being able to share what I know with members and friends. I love it!
I feel so grateful and happy when happy members return to my classes with confidence and smiles. I also love seeing them maintaining an active lifestyle.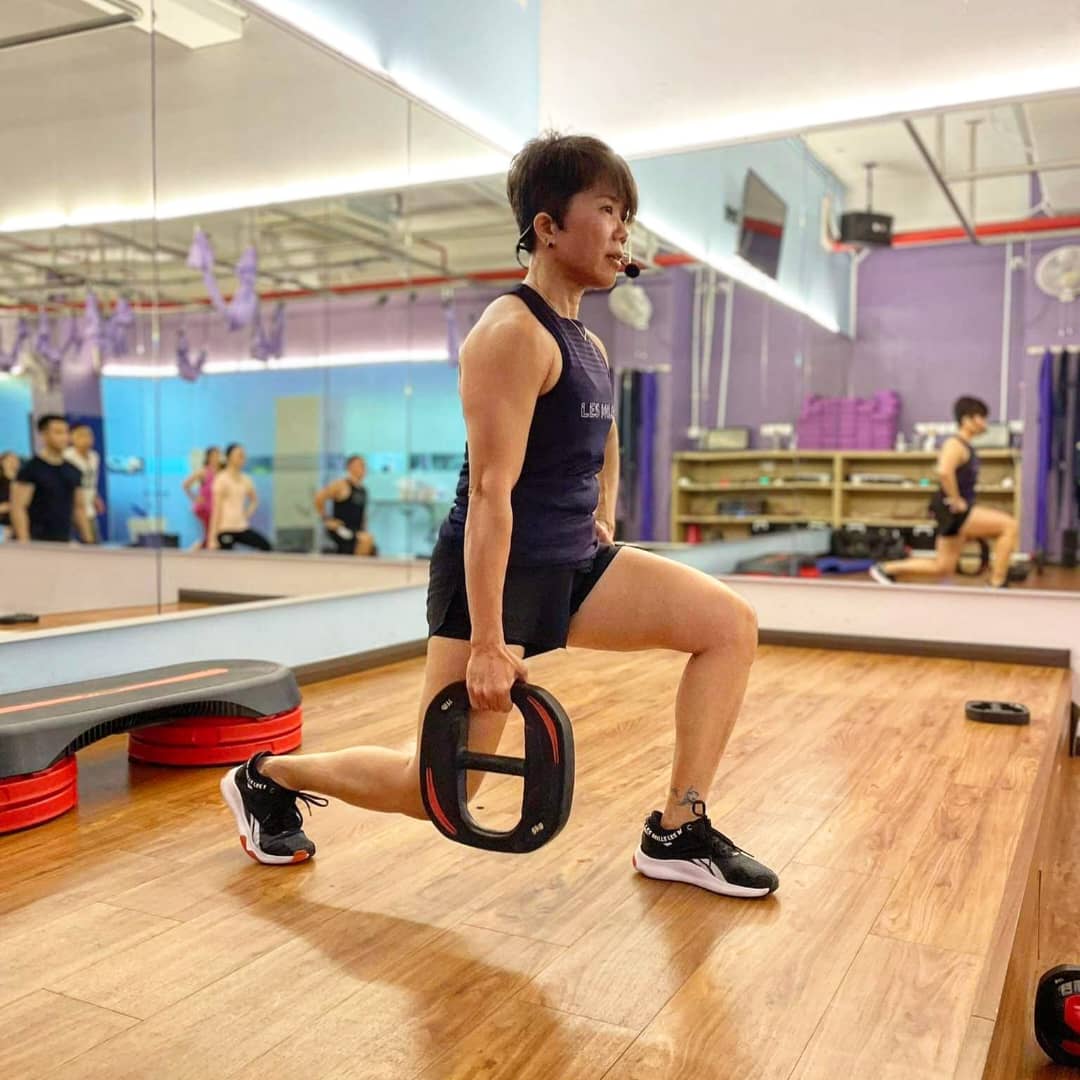 LMAP: What is your approach to teaching different fitness/experience levels within the one class?
CKH: If there are brand new members, I use simple terminology. For example, instead of saying "quads", I'll use "front of your thighs" or for "glutes" I'll say "butt muscles", so that they know which muscle group I'm talking about. I also usually demonstrate and do less intense options for these members and for those who lose their technique, as I find it reassures them that all options are good. Of course, I also encourage intensity to the more hardcore, regular members. I want everyone to feel successful during and after the class, no matter what their fitness or experience level is.
I like to talk to the members pre/post-class so I can get their names. This then lets me address them and connect with them during the class. I always use inclusive words like "we", "us", "together", "everybody", as I want members to feel like we are working out as a team and to ensure they do not feel alone in the class.
LMAP: How do you juggle the demands of being a mother with working full-time job and being an Instructor?
CKH: Everyone knows that being a mother is not easy. But despite the tight schedule, I'm still able to learn and practise choreography while my children are at school. I usually teach during the evenings, so once I have finished teaching classes, I spend my time with my family.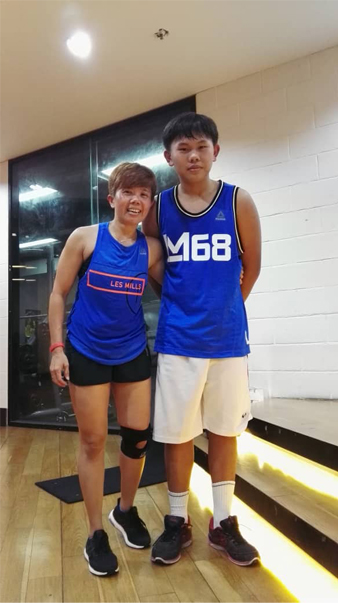 LMAP: Has your journey inspired your kids to follow an active lifestyle?
CKH: It's a yes and no. Yes, because my youngest son likes to follow me when I attend Les Mills programs during school holidays; and no because my eldest son doesn't like sports or exercise at all!
Chua can be followed on Facebook @kahuichua and Instagram @kahuichua.
NEWS BY TOPIC
Follow
Les Mills Asia Pacific