(This Interview and Article is done originally in Vietnamese. If you would like to read the Vietnamese version, please click here.)
"In the past, I would teach up to 7 classes a day, from 5am to 6pm; every day, running around Hanoi, using the time gap between classes to travel and eat. Now, I do not teach that much; instead, I teach at my own studio and at places near my home. I spend a lot of time reviewing choreography, as I want to get more insights from the Master Trainers' coaching."
Originally, Quang was inspired to become a trained Les Mills Instructor because his friend was an Instructor. "We used to be classmates at The University of Sports, majoring in Martial Arts. She taught me the very first basic movement of BODYCOMBAT, because she wanted me to become an Instructor like her. At that time, I just ended my full-time job as a PE high school teacher as I did not intend to follow this career path. My friend used to be a national athlete in many kinds of Martial Arts, such as Penkat Silat and Anis. She was also excellent at Taekwondo, Vovinam and Bình Định; and it all looked even more fascinating when taught with music. My friend was very cool, and I admired her, so I decided to follow her lead and become an Instructor too."
When Quang researched martial arts to music classes online, he discovered BODYCOMBAT. "That was when I realised I wanted to get certified," he says.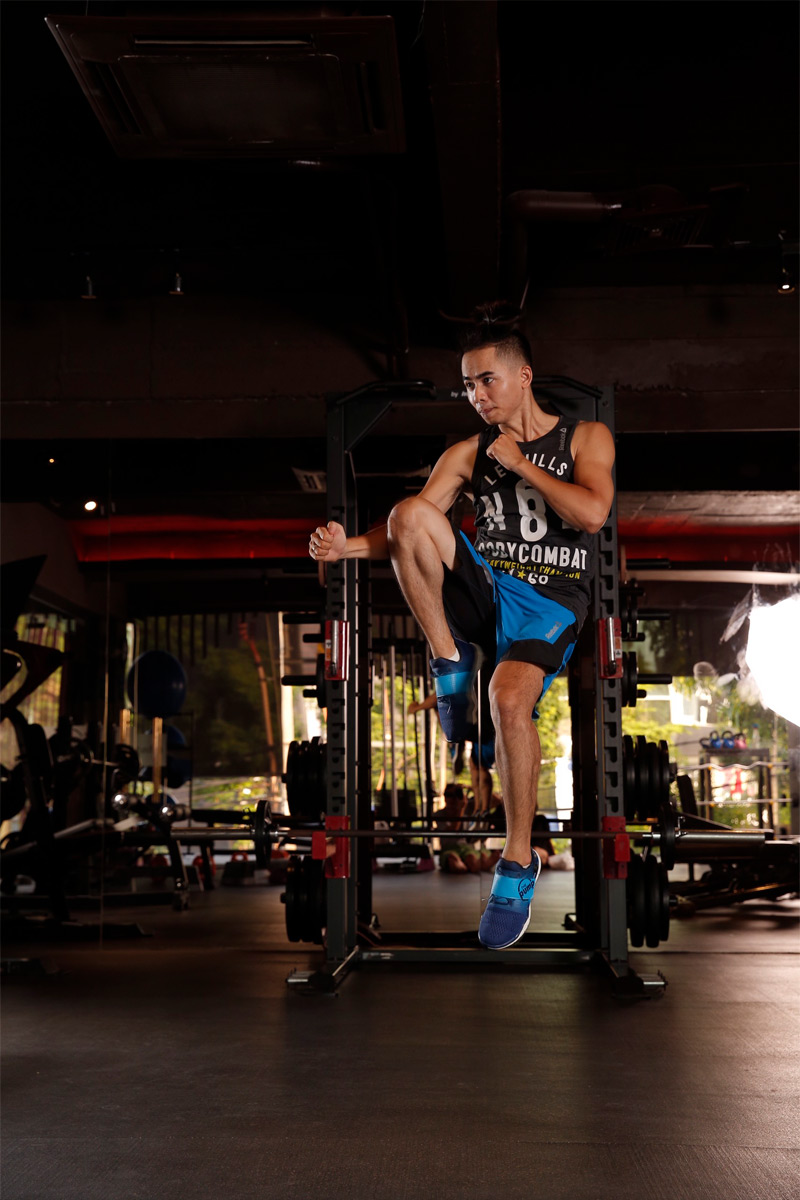 Looking back to his very first-time teaching, Quang says "It was embarrassing" because prior to his Les Mills training, he had not learned how to interact or communicate effectively with class participants; nor did he have the skills to properly encourage, motivate or cue them. "After eight years of training and teaching Les Mills, I am now confident in creating a good atmosphere before, during and after classes. I know what and when to say, how to make jokes and laugh to reduce the tensions, and also announce the time so the members don't have to wonder! I am getting stronger and more confident!"
Back then, fitness classes were a new phenomenon to people. Fast forward to eight years on, and Quang says he is now more self-assured in how he interacts with members, both inside and outside of classes. He says he now has the skills and knowledge to create a comfortable atmosphere for members, how to cheer people up when they are tired, and how to control the elements that ensure a great class!
"One of the moments that I'll never forget is a time after I'd just finished my Initial Module Training for BODYCOMBAT. I came back to the club to teach my regular class, and when it finished, one member said to me 'Quang, you're very different; today your class is very inspiring". That was amazing and was thanks to my Les Mills training!"
"For me, becoming an Instructor was fate. Because at the time of making the decision, I was about to start a job that I really liked. But after teaching classes for a while, I just forgot about that job and continued on my fitness career path. I instantly loved being an Instructor; it's given me the chance to meet a lot of people, to expand my social circle, as well as manage my own schedule. And last, but not least, the income is far better than I thought it would be. Fitness chose me, and I choose to stay with it!"
Like most countries, Vietnam is also currently bearing the brunt of COVID; at the time of writing this, Vietnam was experiencing its fourth lockdown. "Everybody stays careful with the COVID-19 virus, so the classes stop much sooner before and come back way later than other kinds of activities. My income drops, not having enough money to run the studio. But I believe 'where there's life, there is hope' and I will start all over again when the virus is gone. I also believe in the government, which is why I am cooperating with every solution they have been proposing, to control the spread of the virus."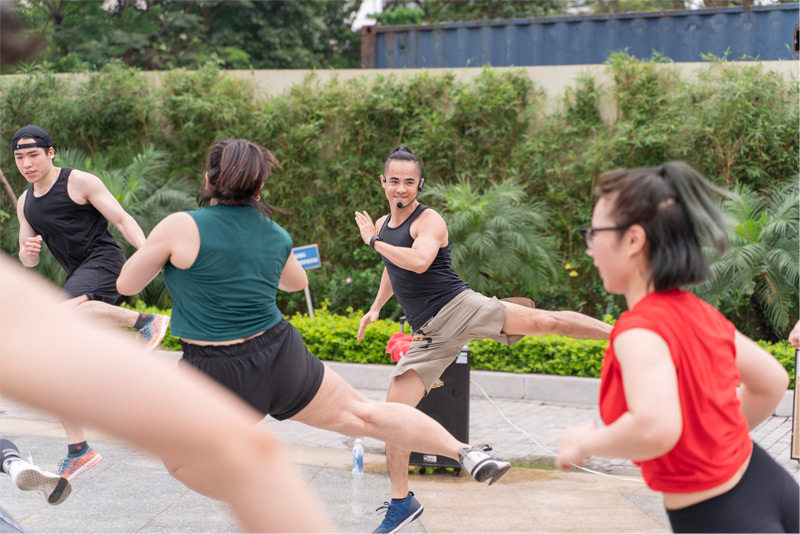 "At the end of 2018, my Club organised an outdoor event called "BODYCOMBAT AT HOAN KIEM LAKE (known as 'Sword Lake') in Hanoi city. It was so much fun! All participants were excited because it was the first time, we held BODYCOMBAT outdoors. This created a great connection between Les Mills licensees (Club Partners) and opportunity to promote a professional event and the programs. I aim to run another event after COVID-19 is under control!"
Like many Instructors, before becoming Les Mills-trained, Quang was a freestyle instructor, who was required to choose music and create their own choreography, which Quang found quite time-consuming. Also, in addition to it becoming harder to find useable music resources, as Quang took on more classes "I realised I did not have enough time to create teach and create choreography at the same time. I realised that I could not do multiple tasks and expect all to be effective. In the meantime, Les Mills programs already offered ready-to-go choreography with great music, and it was not difficult for me to understand and learn the workouts. So, I decided to stop all freestyle programs and focus on Les Mills."
"Many people have told me that I would save money if I didn't pay Les Mills licenses – if I just created everything myself. But I know that no matter how smart I am, I will not be able to do as good a job at it, compared to the large group of experts at Les Mills, who have much more experience and scientific knowledge, and who also pay to license the music! And whether you are an Instructor or a member, you can clearly see the obvious differences between Les Mills programs and other classes."
In Vietnam, some untrained Instructors illegally purchase Les Mills resources. This is totally unfair – to the people who have purchased licenses like me, and unfair to those who produce the programs. If this bad thing continues to happen, I am worried for the survival of Les Mills. In my opinion we, as Les Mills Instructors, should take it seriously and protect our own origins. I hope Les Mills thrives forever, so I can travel the world to make friends with other Les Mills Instructors!"
"I love Les Mills programs. It is big dream, but I would one day like to become a Presenter, standing on the stage with the famous Program Directors in a Masterclass. I think we should all dream big – because dreams are free!"
NEWS BY TOPIC
Follow
Les Mills Asia Pacific